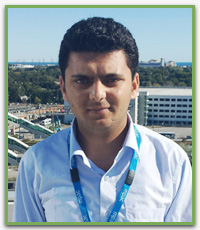 "My name is Pankaj Sama and I am an international student. I came to Canada in order to pursue my diploma in field of Computer Programming Analysis. Being an international student, I did not know anything about my college and social life here. Initially, it was so difficult for me to adjust within such a different ambiance from my back home. But my custodian, Diana Mockute, helped me a lot in order to deal with all the new circumstances. Her friendly and outgoing behaviour assisted me during my hard times here. I could always reached Diana and she gave me the best advices. I am very thankful to her for providing me such a great support."
Pankaj Sama, Seneca College student from Haryana, India
"I came to Canada as an international student without my parents at that age when support is needed the most. I have taken on a hard challenge and thanks to Diana Mockute, my guardian, I did handle it with real style. Diana was always there to help me with anything I may have problems with. I could call her anytime and get immediate support and suggestions. Her reliability and friendly, welcoming attitude helped me to deal with one of the hardest steps on my life path. I am eternally grateful to Diana for doing so much for me.
My parents appreciate Diana's assistance and comfort she provides to me being safe thousands kilometers away from home."
Yulia Savvon, Custodian student from Ukraine 2010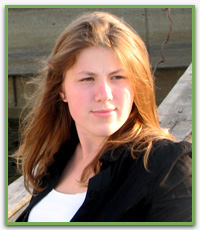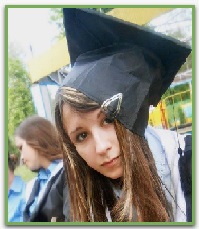 "My name is Anastasiia and I came to Canada as an international student. I knew almost nothing about the things I had to deal with. Diana Mockute has explained me things I had to do first. I was very pleased, because it was really difficult to adjust to the environment. Diana responded immediately when the help was needed. She also came the next day, so I could solve all of my problems in particularly no time. Her appealing and friendly manner of communicating helped me to cope with all the difficulties as well. I am really happy to have such a custodian as Diana."
Anastasiia Platoshyna, Sheridan student from Ukraine
"My name is Patt and I'm an international student majoring in animation. It has been a pleasure to have Diana as a custodian. I met her in person shortly after arriving in Canada and I've received helpful advice about living here. She is a kind person and is readily available to answer questions. To be able to talk and hear from Diana was an encouraging start off for my new school year."
Patt Jewanarom, Sheridan college student from Thailand